Aluminium Well Caps
Aluminium wee sealing caps with hexagonal standard closure or pentagonal safety closure.
For protecting ground water observation and monitoring wells.
The material selected for the sealing caps is a particularly tough special alloy and is weatherproof, frost-proof and corrosion resistant.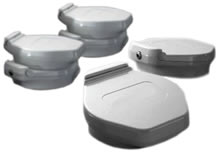 Technical Data
Surface chromated and powder-coated
Aluminium lid and frame
Stainless steel screws
Available diameters 2" – 6"
Standard closure inner hexagonal screw
Safety closure external pentagonal screw
Round plastic sealing caps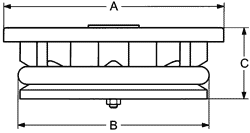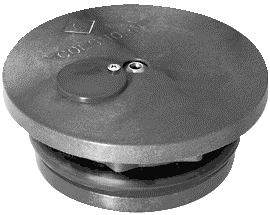 The round sealing cap is ideal for flush mount wells, because the pipes can be cut to the correct height and no adaptor is required for the well cap.
An additional advantage is that locking takes place centrally from above, and this means that no space issues arise when opening and closing.
Fastening takes place using a clamping ring.
Technical Data
Material PA6, glass fibre-reinforced
Clamping ring NBR
Available diameters 2" – 6"
Optionally with standard or safety closure
Central locking
Accessories
Hexagonal wrench for standard closure
Pentagonal wrench for safety closure
Artesian well sealing caps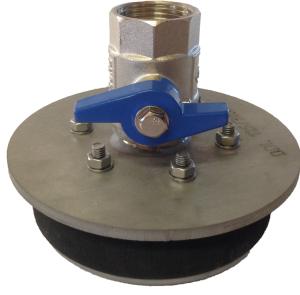 Technical Data
Press ring closed with overlaying flange and ball valve. Against water pressure up to 3 bar
Available diameters 2" – 12"
metal parts and screws made from VA. Press ring made from EPDEM
Ball valve from forging brass
1" ball valve with 3" – 12" caps
¾" ball valve with 2" caps