Narrow Diameter Probes
Model 102 Water Level Indicator Probes are designed for flexibility. The probe tips use a recessed design to minimize false signals in cascading water.
P10: 10 mm dia. x 70 mm long (3/8" x 2.75") stainless steel with 10 stainless steel weights, weighing 174 g (6.14 oz). This probe is ideal for the majority of water level measurement applications. The flexible weight assembly allows easy well access and keeps the cable hanging straight in monitoring wells.
P4: 4 mm dia. x 38 mm long (0.157" x 1.5") stainless steel weighing 10 g (0.35 oz), with no weights. It is ideal for shallow applications and for accessing very narrow diameters, especially the channels of the Solinst CMT System, Drive-Point Piezometers or narrow open tubes.
Water Level Meter Features
Low Cost

•

Solinst quality at a low price

Narrow

•

4 mm (0.157") diameter probe

Long Life

•
•
•

Rugged, corrosion resistant components
Strong, flexible cable is easily spliced
Replacement probes, cables and parts


Accurate

•
•

Precise markings every 1/100 ft. or mm
Traceable to national standards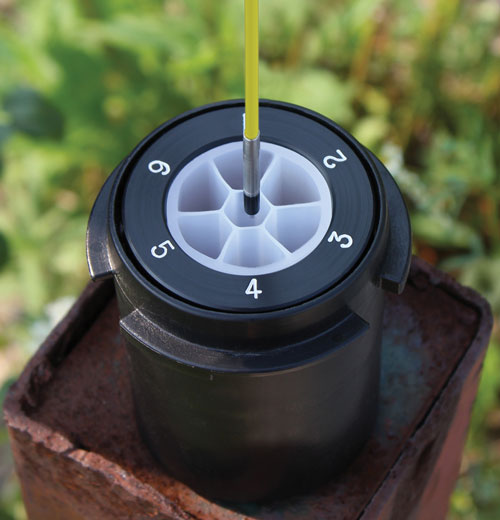 Measure Water Levels within the narrow channels of a Solinst CMT® System.