Solinst offers CMT courses that provide both instruction and hands-on training for CMT construction and installation. Contractors who attend and complete the course are "Trained CMT Contractors" and can be listed on the Solinst website at:
Solinst CMT Trained Contractors List
As well as the Environmental Drilling Contractors who are training to become "Trained CMT Contractors", attendees often include regulators, consultants, and Solinst Distributors and their clients. In some states, these training courses qualify for continuing education credits.
Courses are offered at various environmental conferences throughout the year, such as those put on by the NGWA, Battelle and others. For larger groups Solinst can set up a training session at the group's own facility.
Please contact Solinst should you wish to attend or set up a training session.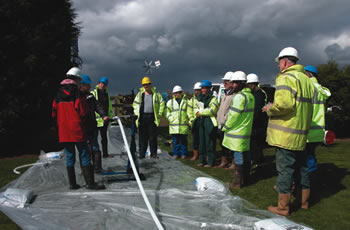 CMT Installation and training as part of a "Multilevel Course" given by the University of Cranfield at Silsoe, U.K., in conjunction with Waterra (UK), British Geological Survey & Norwest Holst.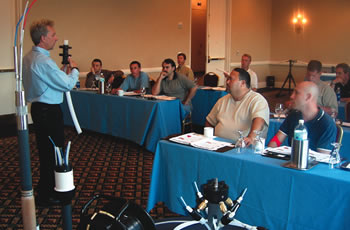 Instructing drilling contractors and consultants on CMT installation techniques at Battelle Bio-Symposium, Baltimore, Maryland.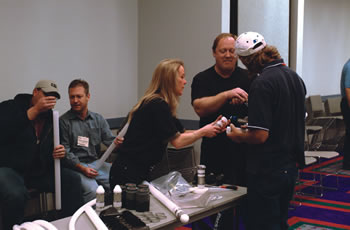 The first CMT contractor training course, conducted at the NGWA Expo in Las Vegas, December 2004. Contractors are being instructed on proper port construction.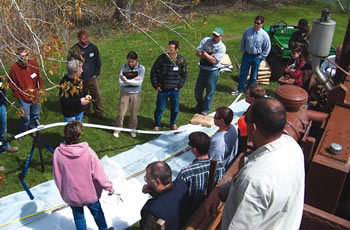 Outdoor installation/ demonstration at premises of Parrat-Wolff, Environmental and Geotechnical Drilling Services, Syracuse, New York.