Levelogger 5 LTC
High accuracy conductivity readings
6 pressure ranges available
Excellent corrosion resistance
100,000 sets of readings
8 year battery life
3 year warranty
Versatile Conductivity Datalogger
Compatible with Levelogger Software, accessories and telemetry
Ideal for salinity and saltwater intrusion studies, tracer tests, agricultural and stormwater run-off monitoring
The Levelogger 5 LTC combines conductivity, pressure and temperature sensors in one compact device. It comes complete with a battery that lasts up to eight years and datalogger with memory for 100,000 sets of readings. The 4-electrode platinum conductivity sensor has autoranging from 50 to 80,000 µS/cm for maximum accuracy. A PFAS-free PTFE coating and Hastelloy pressure sensor protect the instrument from corrosion.
Conductivity Profiling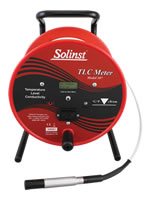 Temperature Level Conductivity
The TLC Meter is ideal for down-hole conductivity profiling, and monitoring for salt water intrusion. Measurements are read from durable PVDF flat tape, in lengths up to 1000 ft (300m).
Reliable Water Level Data Logging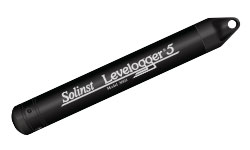 The Levelogger 5 features a Hastelloy pressure sensor with 0.05% FS accuracy, 10-year battery, schedule sampling and memory for up to 150,000 sets of readings. A PFAS-free PTFE coating protects (inside and out) against corrosion, ideal for saltwater intrusion investigations.